Tuition
Get better prepared for the HSC with tuition online and on-campus.
Our inspiring on-campus and online tutors specialise in a range of STEM subjects including Physics, Chemistry and Maths.
We offer the personalised touch of one-on-one tutoring sessions as well as providing a vibrant community atmosphere with small group tuition. With options for both on-campus and online home tuition, we ensure every student has the opportunity to learn at their very best.
Accel iQ tutors include university professors, PhD students and STEM industry professionals. When it comes to HSC tuition, our tutors are experts in their subjects. Whether you need support with a single subject or a more comprehensive education program, we can help.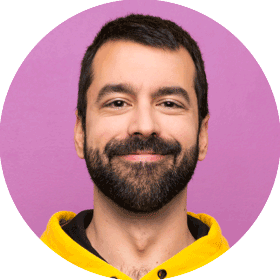 Get a better understanding of Year 11 subjects to ensure confidence and exam readiness at school.

Get better prepared for the HSC with on-campus and online high school tutoring.
What we champion
Curiosity
We empower our students to contribute, challenge and make a difference through our experience-led teaching.
Confidence
Our supportive tutors empower students so that they become more confident at school and in life.
Passion
We believe it's through grit, really digging into the 'why', that helps students understand how to think and grow.
A game-changing advantage
Our ambition is to not only ensure that students get the ATAR they need to enter their chosen university and degree, it's to help students get ahead of what's next.

We support students to discover which kind of career path will suit them, help them to choose and be accepted into the right course and thrive in that course and beyond.

Syllabus programme

Our courses follow NESA guidelines. This provides structured learning to develop sound study habits each week.

Ahead of the curriculum

Our courses run ahead of the NSW school curriculum.

Digital resources

We provide a full set of resources for each course as well as access to video recordings of lectures, supplementary exam papers and texts.
Engaging

Our online learning environment allows for seamless collaboration between tutor and student with multiple tools and resources. Our courses are active with live discussions, polls and quizzes students can respond to on any device.

Community

Our online platform enables students to chat, engage in video discussions and collaborate on assignments with their classmates. This ensures students feel part of a vibrant learning community, wherever learning takes place.

Exam preparation

We use short tests and quizzes under exam conditions to ensure students are prepared for testing.

Reporting and support for parents

Our online platform provides feedback on topics and tracks students' progress. We engage with parents in an open, proactive and collaborative manner to ensure they are kept up to date with progress.
We're here to help.
Whether you require the support of tutors, or simply have questions, our team is here to help.
Contact Us