Holiday Courses
Get better prepared for HSC with Year 12 holiday tutoring.
Our Year 12 holiday tutoring course is designed to improve confidence and reduce stress in the classroom, ensuring that students come back to school well-prepared for the start of classes.
We know that Year 12 and the HSC is a challenging time for many students. Our exceptional teaching staff and tutors know how to explain things clearly to ensure students are well prepared for their Year 12 studies.
Our Year 12 tutoring workshops revise material for Physics, Chemistry, Advanced Maths and Extension 1 Maths. Over the course of one day per subject, our experienced tutors will guide students through an intensive study workshop, preparing them for the term ahead. 
Our revision programs are offered as on-campus holiday tutoring, giving students a head start as they prepare for the year ahead.
All our courses follow the NESA syllabus requirements and run ahead of the NSW school curriculum.
Get in touch with us to find out about the upcoming holiday course timetable.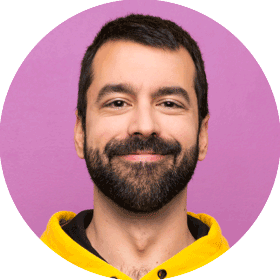 Learn more about Year 12 holiday courses
The Year 12 Advanced Maths study workshop provides students with a comprehensive knowledge of the Term 1 Advanced Maths material.

The Year 12 Extension 1 Maths study workshop enables students to develop better competence in rigorous Mathematical models and arguments.

The Year 12 Chemistry holiday tutoring course provides students with a better understanding of the structure, properties and trends between classes of chemicals.

The Year 12 Physics holiday tutoring course helps students build better competence in the study of motion and energy in its different forms.
What we champion
Curiosity
We empower our students to contribute, challenge and make a difference through our experience-led teaching.
Confidence
Our supportive tutors empower students so that they become more confident at school and in life.
Passion
We believe it's through grit, really digging into the 'why', that helps students understand how to think and grow.