iQ Online
Get ahead of class in your own time with flexible Physics, Chemistry and Maths tuition online.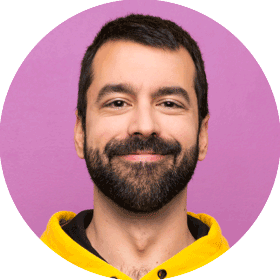 We understand that modern students love the flexibility of learning away from the classroom environment.
Accel iQ's online tuition brings the classroom to you, with real-time, interactive video classes taught by our expert online tutors. We give students the personalised knowledge, skills and confidence to succeed in Year 11 and Year 12 with Physics, Chemistry and Maths tuition online.
We work with experienced high school and university tutors who have real-world experience. With structured Maths,  Chemistry and Physics tuition online, Accel iQ online tutors guide students through current classwork, past HSC exam papers, regular revision quizzes and homework help. We focus on tailoring our online tuition to student needs. Whether it's HSC tuition ahead of the school curriculum or revising for exams, our online tutors are open, approachable and driven to provide the best possible tuition for each and every student.
Personalised tuition
Online tuition your way. We offer the personalised touch of one-on-one tutoring sessions as well as providing a vibrant community atmosphere with small group tuition.
Tailored lessons
Our online tutors understand that each student has their own learning style. Every HSC tuition session is tailored to student needs, whether it's learning ahead of the curriculum or revising tricky concepts.
Modern platform
Industry-standard platform TopHat makes it a breeze for students to receive Chemistry, Physics and Maths tuition online.
Experienced tutors
Accel iQ tutors include university professors, PhD students and STEM industry professionals. When it comes to HSC tuition, our tutors are experts in their subjects.
Easy resources
Whether it's just one-on-one Maths tutoring or each HSC STEM subject, students are provided the resources to test and improve their knowledge. Each session includes a short topic quiz, personalised student worksheets and live discussions.
Exam papers
Get ahead of the class with HSC tuition that provides access to past exam papers, easy revision tools and exam-style revision questions.
Homework
Students receive short, approachable homework revision with each online tuition session. We understand the delicate balance of HSC student workload, and provide a handful of high quality, exam-style questions.
Open & accessible
Accel iQ tutors are proud to provide personalised HSC tuition. Our tutors are open to student and parent questions outside of tutoring sessions and will always try to make themselves available by email or phone.
Specialist high school tutors
Our one-on-one tuition is provided by former university professors, HSC high achievers and STEM industry professionals. Each Accel iQ tutor is passionate about providing tailored on-campus or online home tuition through school classwork, HSC exam papers and revision quizzes. Each student is given the opportunity to dictate the area of study, with our tutors focusing on student needs, not rigid lessons.
Whether it's Physics, Chemistry or one-on-one Maths tutoring, our tutors help students develop the skills, knowledge and confidence to succeed in their HSC studies.
More than just one-on-one Maths tutoring
Our goal for our students is always the big picture. With our passionate STEM subject tutors and a wealth of knowledge, we aim to help students succeed in HSC study through to university and employment.
Explore our courses
Our on-campus and online tutoring service provides Maths tuition, Physics tuition and Chemistry tuition to ensure confidence and exam readiness at school.

Get better prepared for the HSC with our on-campus and online tutoring service, covering HSC Maths tuition, Physics tuition and Chemistry tuition.
My daughter has really enjoyed being tutored by Accel iQ. Her tutor is very competent and empathetic to her needs. She makes a real difference to her exam and study results. We are very grateful.