Kickstart your career with a STEM internship
06 Apr 2022
Subscribe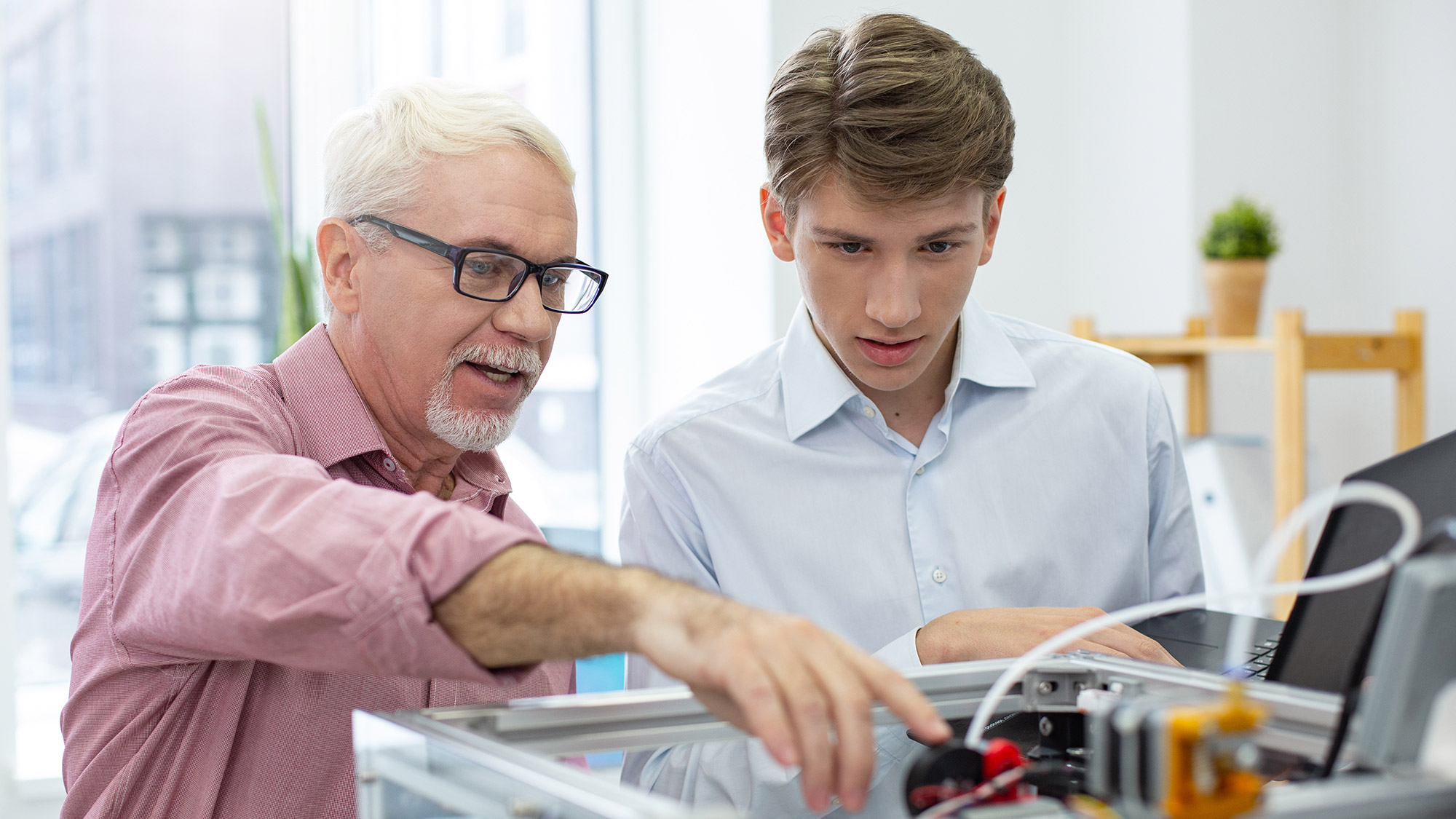 Internships can be a great way to stand out from the pack, learn new skills and network with future employers. We look at how to secure one.
When it comes to employment, experience makes a difference. At every level, from HSC tuition to postgraduate studies, internships can help set students up for employment success. Whether it's networking, gaining skills that impress employers or understanding what your future career holds, internships are a valuable way to get ahead.
With the experienced insight of Accel iQ Director Miles Campbell and water engineer Danika Smith, let's take a closer look at internships.
I think, really, the value is the networks that you're building."
Miles Campbell, Accel iQ Director
What is an internship?
According to myfuture, Internships are work placements, featuring either paid or unpaid work for a fixed period. Internships, even when paid, don't constitute employment, but they do include many of the same duties. Internships are often part of university study programs, but they are not exclusively so.
Importantly, there is a distinction between internships and work experience. Students tend to do work experience around Year 9 and 10 and it's generally a short-term stint with few real expectations of ongoing employment. Internships, on the other hand, are more geared towards job readiness, acquiring skills and contributing to a business.
Internships aren't just for one stage of study or one type of student – or even for students exclusively. Internships can be undertaken during:
High school summer breaks
Gap years
Undergraduate studies
Postgraduate studies
Post-university graduation
The advantages of an internship
There are plenty of reasons to do an internship, including the chance to create professional connections and work within an organisation.
"I think, really, the value is the networks that you're building," says Accel iQ's Miles Campbell. "You don't have to do much in an organisation for you to be a solution to someone's problem. It's like 'we should offer so-and-so a job because in the month they've been here they've actually become a bit irreplaceable."
Besides networking, the chance to hone some job-ready skills can mean an eye-catching resume. Arup's Danika Smith now hires graduate interns – a pathway she herself followed. Smith says internships can help employers choose when it comes to job interviews. "If you have any kind of experience in relevant areas, that's kind of almost a tick next to your name," Smith says. "It doesn't have to be loads of experience, but just the fact that you've gone and got this experience and have some awareness of the industry is a big tick."
Other benefits include:
Applying high school and university skills in the real world
Understanding an industry from the inside
Experience working alongside professionals
How to get an internship
There's more than one way to become an intern. For Danika Smith, it was through her university course. "Our course coordinator published on our course page that her friend who owned a very small consultancy was looking for an intern just for the course of the project," Smith says. Smith's experience is typical, though advertised internships are naturally more competitive.
Miles Campbell suggests that being assertive and reaching out directly can be a great alternative. "Very few people will refuse to talk to you if you just ring cold and say 'I'm a keen young student, interested in this area, could I have 10 minutes of your time to have a chat?" says Campbell. "It's a really hard thing to say no to. Once you have that chat, people are going to want to help you and they're going to try to offer you something."
For high school students, academic performance can be a good way to stand out when seeking an internship. Internships aren't only for high achievers, but putting the time into HSC tuition or Maths tuition now can help set you apart from the others.
Resources
Whether you're focusing on Year 11 Maths tuition or are a recent graduate, it's worth knowing where to look when it comes to finding an internship. While it's always worth doing your own research for your local area, here are a couple of great STEM-focused places to start:
HSC tuition with Accel iQ
At Accel iQ, we understand the benefits of a tailored approach to education. Our HSC tuition relies on the vast experience of our tutors, with beneficial programs of Physics, Chemistry and Maths tuition. When looking towards university, internships, and future STEM careers, HSC tuition can help set up students for success.
Our Physics, Chemistry and Maths tuition is designed to be flexible, engaging and personalised to the learning goals of each student, ensuring everyone has the opportunity to succeed and be their best.
Interested in our Physics, Chemistry and Maths tuition programs? Get in touch with our team today to learn more about how HSC tuition can help set students up for success.