Career spotlight: 3 career paths for aspiring engineers
14 Jun 2022
Subscribe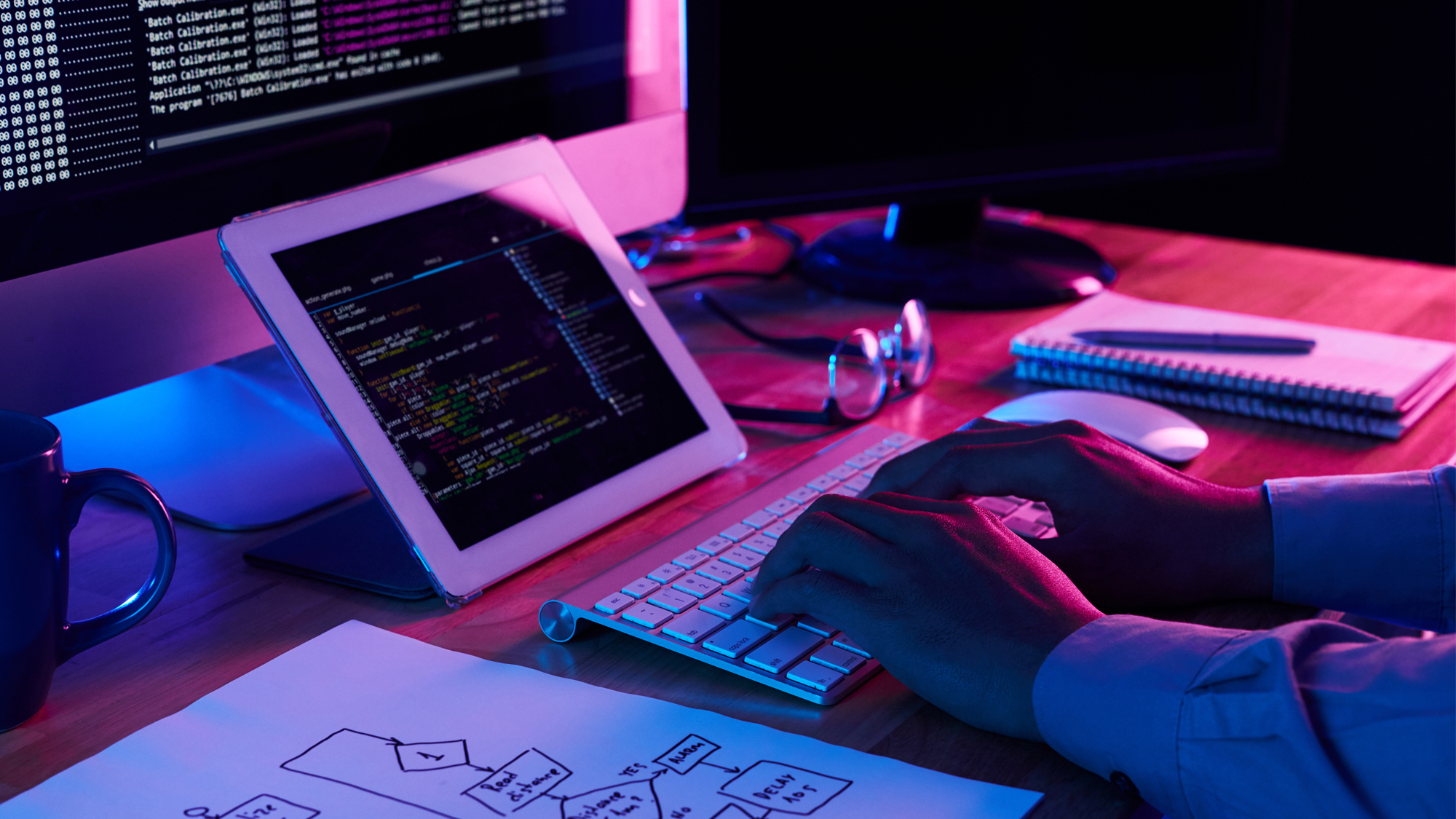 For STEM students, engineering is one of the most exciting and future-proof industries to consider. In this guide, we shine the spotlight on three careers to consider.
In our recent blog STEM Jobs of the Future, we saw a world of opportunities awaiting STEM graduates. The World Economic Forum's Jobs of the Future report gives some strong indications that the job market we know today will continue to change over the coming years. The rise of digital technology, an increased focus on the environment and continued automation will mean that while some careers wane, others – like engineering – will grow or emerge.
For engineering graduates, there's a whole world of opportunity out there."
Nav Phokela, Accel iQ Tutor
What does an engineer do?
For positive areas of job growth, engineering just about tops the list. The reason? Engineering is an incredibly diverse profession. While many of us might be struck by images of Isambard Kingdom Brunel standing in front of a massive bridge, civil engineering (which is the bridge building branch, among other things) is just a tiny part of engineering overall.
Engineering takes in a whole spectrum of complex structures, processes and systems. While that can be physical, it can also include areas such as software, electronics and quantum particles. For engineering graduates, there's a whole world of opportunity out there. So with that in mind, let's look at three great engineering careers to consider for future graduates.
1. Cloud engineer
Remote data storage and access is a must-have for the modern world. As workers increasingly move out of the office, and consumers prioritise accessing their data from anywhere at any time, the cloud is booming. You're probably using the cloud right now, even if you don't realise it.
Cloud tech is the domain of some of the biggest companies in the world, which means that those looking to careers here can expect to field offers from industry titans like Google and Microsoft.
Study at university: Cloud engineers fall under the IT banner, requiring a good amount of knowledge of computer systems and coding. As Indeed's guide suggests, cloud engineers can get their start with general IT or software engineering degrees before specialising.
Get ahead with HSC tuition: For university courses like the University of Sydney's Bachelor of Engineering (Software Engineering) or RMIT's Bachelor of Software Engineering, you'll find Maths prerequisites. Advanced Maths and Extension 1 Maths tuition at HSC level can provide a solid grounding for future students.
2. Environmental engineer
The Australian government considers the future job prospects for environmental engineers to be particularly strong. With the rise of green industries and an increasing concern for the health of our planet, environmental engineers are well placed for both job security and job satisfaction.
Environmental engineers might assess the environmental impact of works in heavy industries like mining or work with governments on planning for water supplies or air quality. Graduates can look forward to making a difference to the environment and helping transform traditional industries as we move towards a more environment-conscious future.
Study at university: UNSW offers a Bachelor of Engineering (Honours) (Environmental) which is a four year course including subjects such as groundwater investigation and air pollution.
Get ahead with HSC tuition: Environmental engineering courses generally require prerequisites and often have ATAR requirements of above 90. Consider Physics, as well as Advanced Maths and Extension 1 Maths tuition.
3. Fintech engineer
There are many reasons to pursue a career. Following your passions or channelling your skills for the greater good are both excellent reasons to find a job. For many people, however, the lure of a lucrative career can be a strong one. For engineers, the answer might be Fintech.
Fintech is a portmanteau of finance and technology. All across the world, old school financial institutions are falling in line with the digital revolution, which means they're relying on a new breed of highly skilled engineers to facilitate their business. And with the global financial sector estimated at an absolutely staggering $250 trillion USD, it's worth hearing the call. Future fintech engineers will use many of the same skills as software engineers, translating their expertise into fraud prevention, risk management and fund prediction.
Study at university: There aren't really any specific degrees out there for Fintech engineers, but you'll develop many of the same skills in computer science and software engineering courses. It can also help to broaden your skill set with subjects in economics and finance.
Get ahead with HSC tuition: While the financial upside is significant in these careers, the multidisciplinary skills required mean it's worth putting in that extra effort. As always, Advanced Maths and Extension 1 Maths tuition is a great place to develop before university.
Five more exciting engineering careers to consider:
Data engineer
DevOps engineer
Technology analyst
Mechatronics engineer
Renewable energy systems engineer
HSC tuition with Accel iQ
At Accel iQ, we understand the benefits of a tailored approach to education. Our HSC tuition relies on the vast experience of our tutors, with beneficial programs of Physics, Chemistry and Maths tuition. When looking towards university, internships, and future STEM careers, HSC tuition can help set up students for success.
Our Physics, Chemistry and Maths tuition is designed to be flexible, engaging and personalised to the learning goals of each student, ensuring everyone has the opportunity to succeed and be their best.
Want to learn more about our Physics, Chemistry and Maths tuition programs? Get in touch with our team today to learn more about how HSC tuition can help set students up for exam success.